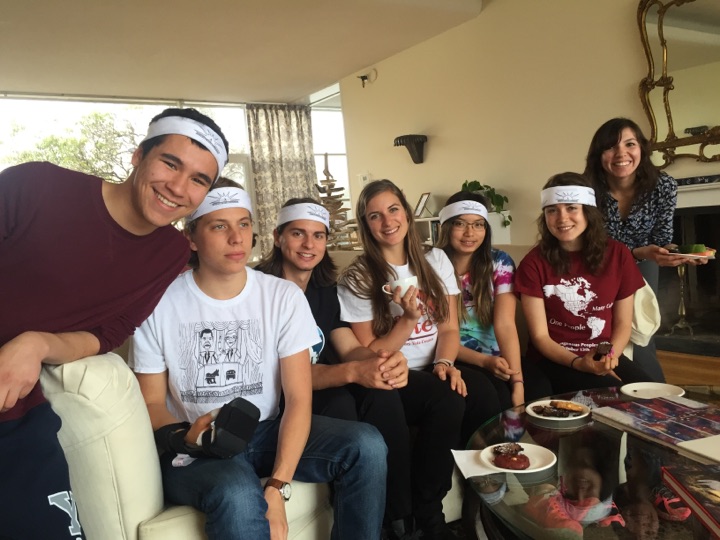 Indian Health Initiative is an organization run by Native American students at Yale whose mission is the strengthening of mental, spiritual and physical wellness.
Come join us for basketball games on Thursday nights at 7:00 PM at Payne Whitney Gym!
Email karleh.wilson@yale.edu with any questions
---
 

Rose Bear Don't Walk

Jonathan Edwards '16

President

Hometown: St. Ignatius, Montana
Major: Political Science with a focus in Environmental Policy
Tribal Affiliation: Bitterroot Salish/Crow

Rose has been a very active member in the Native community at Yale. She has been a peer liaison for two years as well as held leadership positions in ANAAY for three. Outside of the community, Rose is active in other ways. She has been involved in Yale Muay Thai and JE IM's for three years and spends her free time running and enjoying the outdoors. She is a strong advocate for animal rights, indigenous rights, and environmental rights.

 

Haylee Makana Kushi

Timothy Dwight '18

Treasurer

Hometown: Hilo, Hawai'i
Major: Ethnicity, Race and Migration
Tribal Affiliation: Native Hawaiian

Haylee is a current sophomore in the Native community. She is involved in Yale Sisters of All Nations, Blue Feather Drum Group, Indian Health Initiative, and the Association of Native Americans at Yale. She works as a House Manager and as co-editor of the NACC's Roe Cloud Newsletter. She enjoys Timothy Dwight college intramural sports and is interested in Hawaiian language and culture preservation and revitalization.

 

Christopher Kodiak "Kodi" Alvord

Ezra Stiles '17

Mental Health Coordinator

 

Hometown:

Major: Psychology
Tribal Affiliation: Navajo (Diné)

 

Kodi is heavily involved in the Native American Cultural Center, holding officer positions in ANAAY, AISES, Blue Feather Drum Group, and the Indian Health Initiative, as well as a position on the Cultural Center's Executive Board. He is a premed Psychology major, and he works as an academic and personal mentor to local middle school students, with the goal of increasing high school graduation rates in New Haven. In his free time he enjoys playing ukulele, running, and spending time with friends. He loves Yale, and considers the NACC his home within a home-away-from-home.

 
Katie McCleary, Baaapáaliksshitchish (Pretty Flower)

Calhoun '18

Physical Health Coordinator

Hometown: Two Leggins, Montana
Major: Undecided
Tribal Affiliation: Little Shell Tribe of the Chippewa Cree and Crow Nation

Katie is involved in Blue Feather Drum Group, Sisters of All Nations, the Women's Club Basketball Team, Calhoun College Council, St. Thomas Moore Church, Rainbow Girls, and Calhoun College Intramurals. A lover of traveling, movies, fashion, and music, Katie is most often found skimming the pages of Vogue or Time. She enjoys participating in volunteer work in her community and, most recently, has developed a passion for helping Native American high school students look beyond the borders of their reservations or communities to attend college.

 

Karleh Wilson

Saybrook '16

Spiritual Health Coordinator

Hometown: Gozales, Louisiana
Major: Philosophy
Tribal Affiliation: Black Creek

Karleh is an active member in the community as a member of Blue Feather Drum Group and the Indian Health Intiative. She is also a varsity athlete who holds the Indoor and Outdoor Shotput records at Yale. She is involved in community activism in New Haven and is interested in one day learning how to surf.