People
Leadership
The Native American Cultural Center is affiliated with the Yale College Dean's Office, located at 55 Whitney Avenue, 2nd Floor.
 
Matthew Makomenaw
Assistant Dean, Yale College; Director of the Native American Cultural Center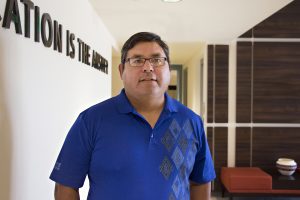 Matthew Makomenaw, the NACC's new director, is currently the College Pathways Manager at the American Indian College Fund, where for the past two years his work has focused on advising students on college access and readiness, high school completion, career readiness, and the first-year experience. Prior to his roles at the College Fund, he served as an Assistant Professor of Native American Studies at Montana State university, Director of the American Indian Resource Center at the University of Utah, and Director of Native American programs at Central Michigan University. Over the course of his career, he has created and supported programs to help Native and Indigenous students make the transition to and thrive in college - including summer bridge programs, pow wows, tribal outreach, and education about racialized university mascots. As an experienced administrator, he has worked with budgets, facilities, student activities, student groups, recruiting, and retention.
Matthew earned three degrees from Michigan State University: his Bachelor of Arts, in Psychology; his Master of Arts, in Higher, Adult, and Lifelong Education-Student Affairs; and his Ph.D., in Higher, Adult, and Lifelong Education. His dissertation focused on tribal college transfer student success at four-year predominantly White Institutions.
Diana Onco-Ingyadet
Assistant Director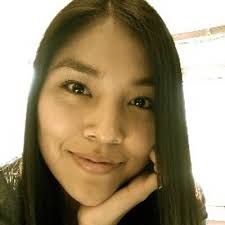 Diana Onco-Ingyadet, the NACC's new assistant director, is currently the Program Coordinator at Northern Arizona University's Office of Indigenous Student Success, where since 2017 she has developed retention programming and outreach services for Native American/Alaska Native/Native Hawaiian students; targeted outreach with transfer, online, and graduate students; facilitated workshops on academic, personal, cultural, and career exploration for undergraduates and graduate students; and supervised and trained peer mentors to engage with the Indigenous student population at a large four-year public university. Prior to her work in universities, Diana was a School Director and Tribal Relations coordinator for Teach For America and a classroom teacher.