Red Territory
The first drum group at Yale Universty was Blue Feather Drum Group. Founded in 2013, Blue Feather showcased both traditional and contemporary drum music, fosters intertribal exchange, and creates a welcoming space for cultural participation.
The drum group was established on November 12, 2013 by Reed Bobroff (ES '16), Sebi Medina-Tayac (DC '16), Dinée Dorame (ES '15), Mallory Isburg (ES '17), David Rico (BR '16), and Rose Bear Don't Walk (JE '16).  Blue Feather has performed at Indigenous People's Day events, the ANAAY Powwow, and other regional events. If you would like to see past performance, please check at our Youtube page:
https://www.youtube.com/user/bluefeatheryale/feed
As of fall 2019, the Yale Drum Group was officially re-named Red Territory and includes Jay Fife (DC '22), Madeleine Freeman (BF '21), Mikki Metteba (BR '22), Nolan Arkansas (TC '22), Evan Robert (BF '23), Hema Patel (SY '23), Truman Pipestem (MC '23), Nicolas Collyge (JE '23), and Mackenzie Dunham (ES '23) . If you have any questions regarding Red Territory, please contact
jay.fifejr@yale.edu
. 
2019-2020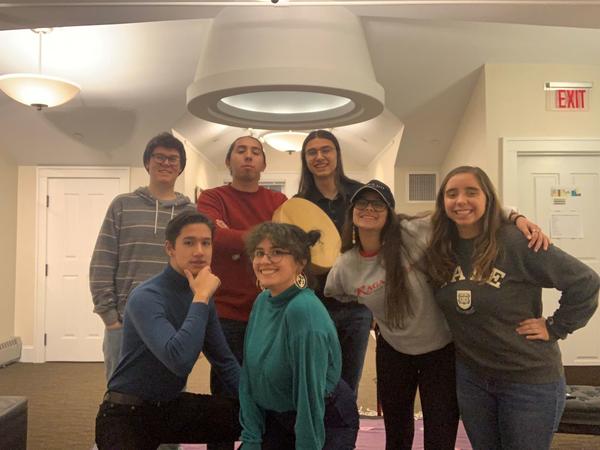 Past Years