Blue Feather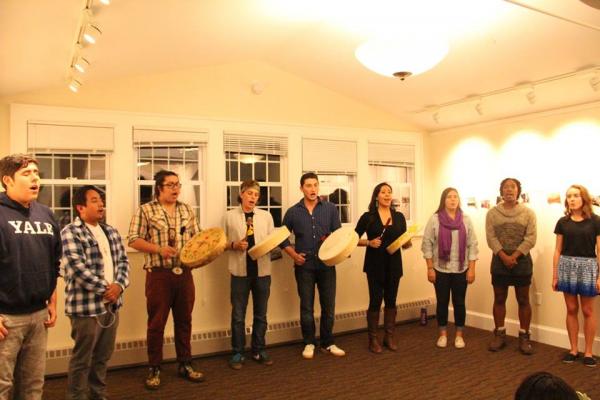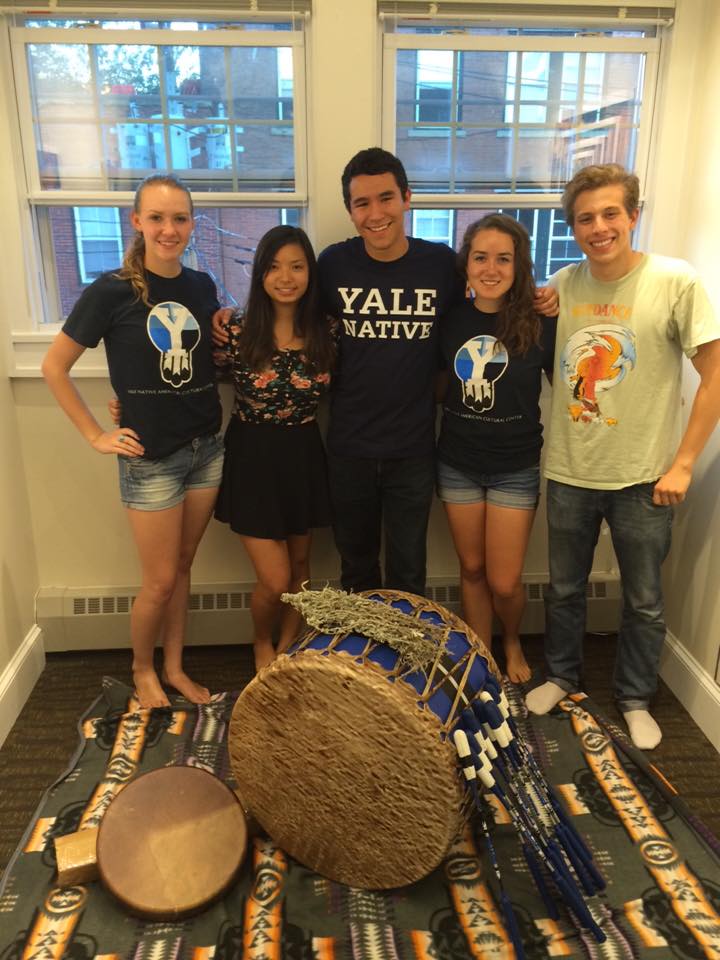 Blue Feather Drum Group is Yale's first American Indian performance group. Blue Feather showcases both traditional and contemporary drum music, fostering intertribal exchange, creating a welcoming space for cultural participation, and making Native presence heard on and off campus.
Questions? Contact christopher.alvord@yale.edu
---
 

Christopher Kodiak "Kodi" Alvord
President
Ezra Stiles ʻ17

Hometown: Page, Arizona

Major: Psychology
Tribal Affiliation: Navajo (Diné)

 

Kodi is heavily involved in the Native American Cultural Center, holding officer positions in ANAAY, AISES, Blue Feather Drum Group, and the Indian Health Initiative, as well as a position on the Cultural Center's Executive Board. He is a premed Psychology major, and he worked as an academic and personal mentor to local middle school students, with the goal of increasing high school graduation rates in New Haven. In his free time he enjoys classic rock, playing ukulele, running, and spending time with friends. He loves Yale, and considers the NACC his home within a home-away-from-home.

 

Chase Warren

Berkeley '20

Hometown: Fort Yates, North Dakota
Major:
Tribal Affiliation: Hunkpapah Lakota

 

I'm Chase and I'm from Fort Yates, ND on the Standing Rock Sioux Reservation. I am Hunkpapa Lakota just like Sitting Bull, and I am the great grandson of the great holy man, Black Elk. I play trumpet in the Yale Precision Marching Band and am involved with ANAAY, IHI, and Blue Feather Drum Group. I may major in Molecular, Cellular, and Developmental Biology but I am still undecided even though I got into the STARS 1 program

. My ultimate goal is to become a physician for the Indian Health Service in Fort Yates to serve my people. 

 
Andy DeGuglielmo

Silliman '18

Hometown: Peabody, Massachussetts 
Major: Political Science and German
Tribal Affiliation: Sault Ste. Marie Tribe of Chippewa Indians

Andy is an active member of the community. He is also the President of the Ivy Native Council, Outreach Coordinator for Dwight Hall's Social Justice Network, and is a member of the Independent Party of the Yale Political Union. He also works as a Yale Student Ambassador and is on House Staff at the NACC. His academic interests revolve primarily around political economy and government.