Alumni Resources
The Native American student population represents a rich diversity of Native nations with a wide variety of interests. While at Yale, Native students have not only been a part of Native American groups on campus but have also been leaders—in their residential colleges, faith groups, Yale College Council, and theater just to name a few.
Our students have gone on to become alumni who are changing the face of Indian country. We have alumni pursuing careers all over the world, whether it be in their own tribal nations, medical hospitals, Wall Street, African archaeological digs, or the White House; the Yale Native American Cultural Center is proud of the contributions our students have made both on Yale campus and beyond it.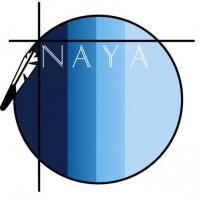 Native American Yale Alumni (NAYA) was established in 2002. Goals include providing communal
and financial support for current Native undergraduate and graduate students at Yale, establishing a political presence supporting Native American issues in academia, and facilitating a supportive alumni network. To contact NAYA, see the website here: http://www.nativeamericanyalealumni.com/home.html
 
Association of Yale Alumni provides a channel for communication between the alumni and the University, oversees the direction of alumni organizations and programs, provides the means for examination of University policies and maintains the stature of Yale University.

 

Our Alumni Outreach Coordinators are Anna Smist (anna.smist@yale.edu) and Jay Fife (jay.fifejr@yale.edu). Please contact them if you have any inquiries regarding alumni outreach.