The Yale Chapter of the American Indian Science and Engineering Society (AISES)
National Organization Mission Statement:
"AISES is a national nonprofit organization focused on substantially increasing the representation of Indigenous peoples of North America and the Pacific Islands in science, technology, engineering, and math (STEM) studies and careers. 
The vision of AISES is for the next seven generations of Native people to be successful, respected, influential, and contributing members of our vast and ever-changing global community.
"
AISES Members at 2022 Indigenous Peoples' Day Celebration
About Us:
yAISES is a NACC affiliate student group that was revived in the spring semester of 2022 by Madeline Gupta ('25) and Mara Gutierrez ('25). Members meet to pursue STEM opportunities within and beyond Yale, discuss career building opportunities, and raise awareness on campus for Native political or cultural concerns related to STEM. yAISES is open to any Indigenous student in STEM (or STEM adjacent) majors, and current membership includes first-years to seniors from majors ranging from chemical engineering to economics.
Meetings occur weekly in the NACC conference room on Fridays from 5:00-6:00pm.
Contact any of our board members to learn more!
Board Members
Jordan Sahly 

Co-President

Madeline Gupta

Co-President

Avery Maples

Treasurer

Kyra Kaya

Secretary

Kyle VanHatten

Game Master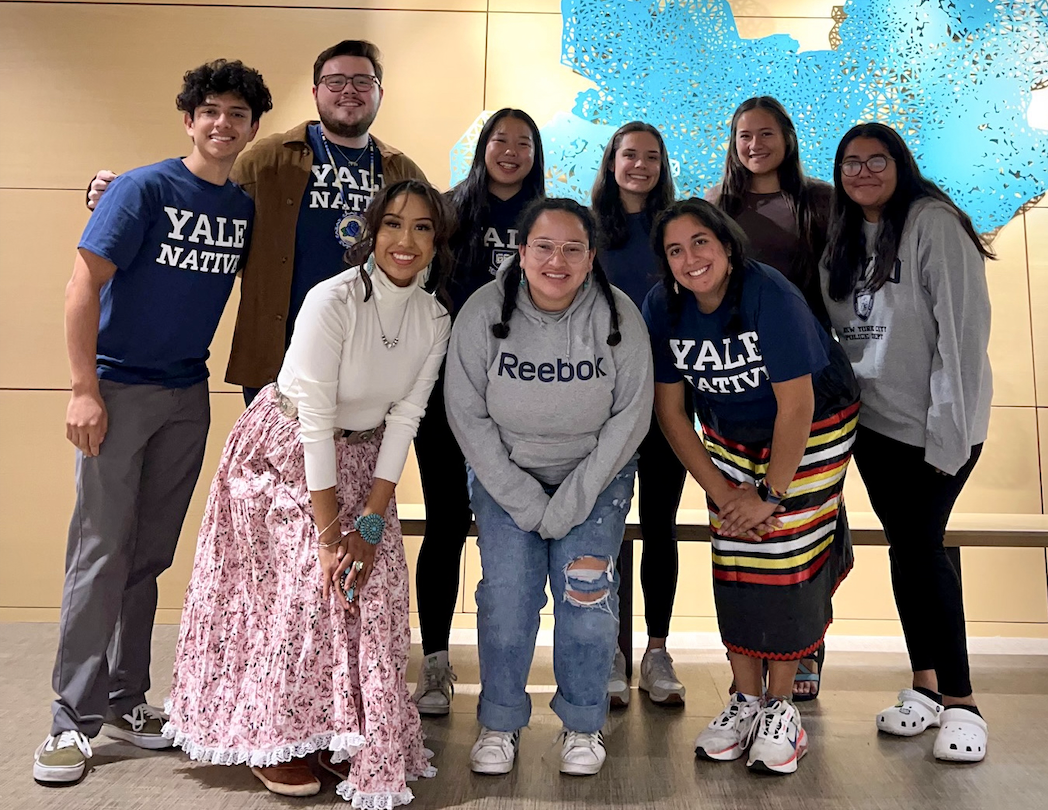 AISES Members at 2022 New Members Welcome Event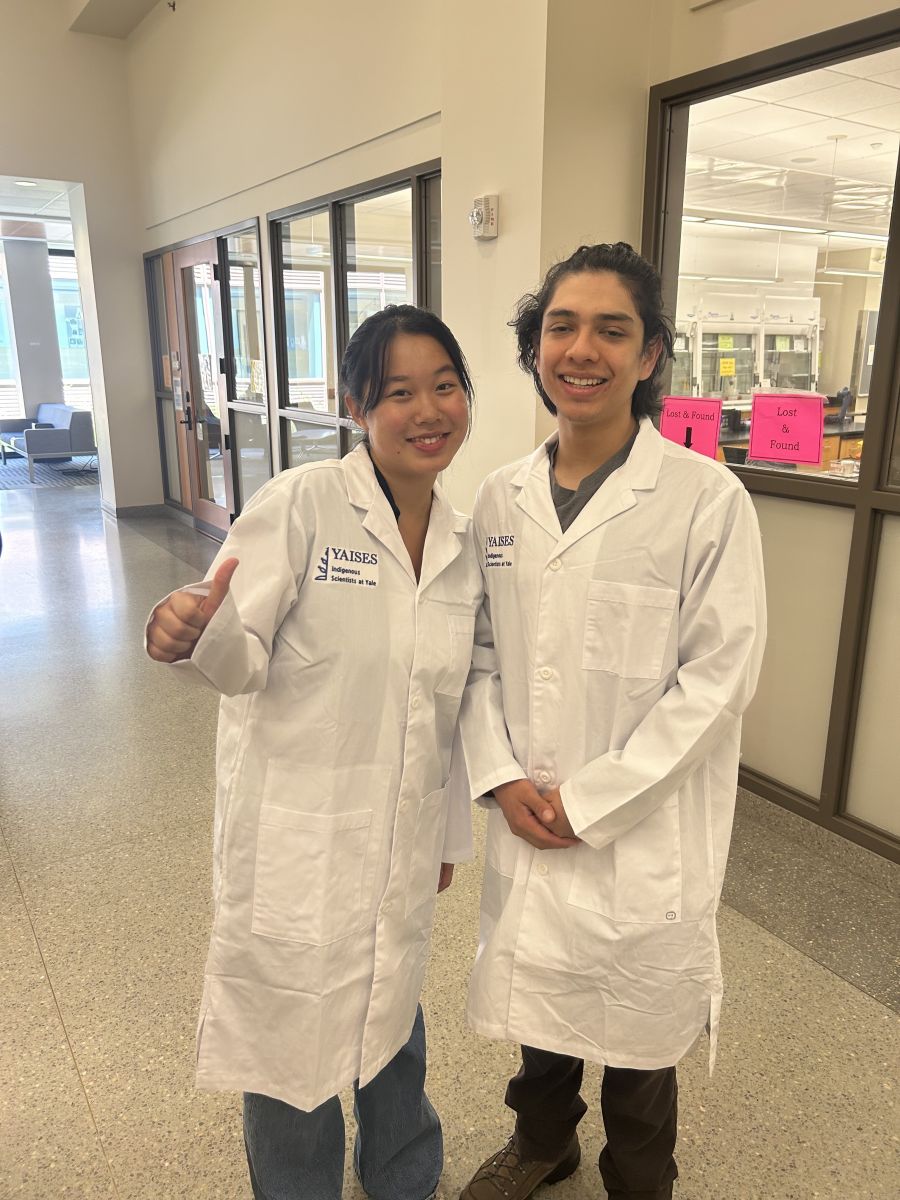 AISES First Years With yAISES Lab Coats